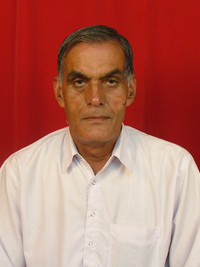 Education to our children is a matter of utmost importance. Education aim at all round development of a child. It helps in character building as well as nation building. Thus it is the main instrument of national purpose. The quality of a nation depends on the quality of education. It is the quality which creates a dynamic society by offering opportunity and fairness to all.
In the age of competition in science and technology, we cannot undermine the importance of good education to our children which is the most important tool of development of human character and personality and it is the educated men of character who are the real wealth of nation. To educate the children for the competitive world of today is not a mean task. It is a big challenge.
To meet this challenge and to achieve our aim, we need good teachers equipped with real ability and effective methodology and training, so that they can discharge their responsibility in the best way. The role of successful training institutions in producing such teachers is a matter of permanent importance.
It gives me immense pleasure to announce that our Adarsh Education Society, Jhajjar is also going ahead with new dimensions of progress in establishing such a successful educational training institute amidst green field of rural area of DadanPur village in Jhajjar. I extend my heartiest co-operation and good wishes for its steady progress to contribute in full for the noble cause of education and nation building.
Thanks
Randhir Singh (M. A., M. Phil)
(President)